Republic of Cats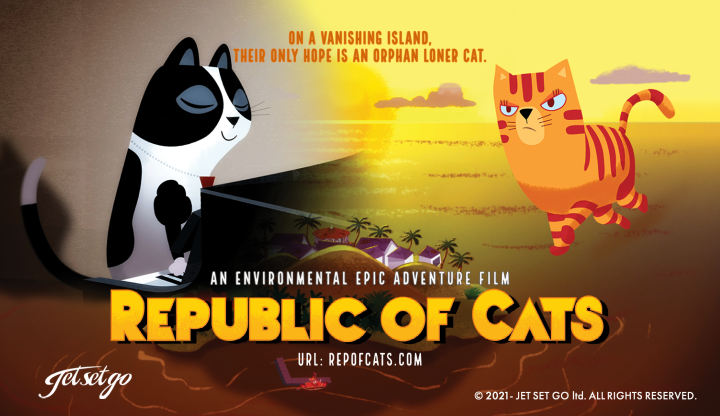 Synopsis
A tiny island luxury resort abandoned by humans, has fallen into ruins and is now inhabited by a colony of cats and other small animals. The Chinchilla cats control the food supply which causes constant conflict with the Stray cats. However, there is one lone cat who chooses not to interfere in the conflict - our lead protagonist "Apollo". Apollo is an introverted and timid cat who immerses himself in his music to escape the loneliness he has felt since he was orphaned as a kitten.
One day, Apollo finds out from the island mice that the island is sinking. Inspired by his childhood friend Arte's strength, he realizes that he has a moral duty to do more with his life than shy away from the other cats. Forced to face his fears, he must courageously lead his fellow feline community to safety before the island's imminent demise.
Will Apollo and Strays manage to flee the island safely and in time…
Comment
This animation is a fantastical look into a community of cats and other small animals who are confronted with environmental problems and social inequality. Led by the main protagonist Apollo, a sensitive young pianist, the film's unique worldview, which combines art-and-fantasy with light humour, is further enriched by nostalgic and sentimental music. The film contains a message for the Earth of tomorrow and all its inhabitants, and we hope that adult audiences will enjoy it as well.
Credit
Story/ Screenplay/ Director/Producer:Miki Kuretani
Co-screenplay/Producer:Taryn Lourens
Music:Toshifumi Hinata
Art Director:Brian Fitzgerald
Storyboard:Mamoru KONOE
Chief Animation Director:Florent Mounier
Editing:Nicolas Laumondais
Layout Posing & Background:Karim Turbez
Head Animator:Frank Bonay
Produced and copyright by:JET SET GO Ltd.
Creator Profile
JET SET GO LTD.
We are a creative agency and production company mainly involved in branded content for both the domestic and overseas market. In recent years, we have been actively developing original contents (IP) for overseas markets through our own network.
Company Contact
Summary in English/French (Download)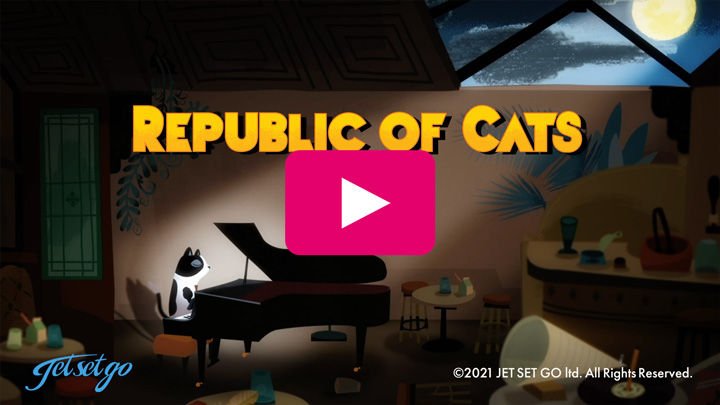 Papara & Anni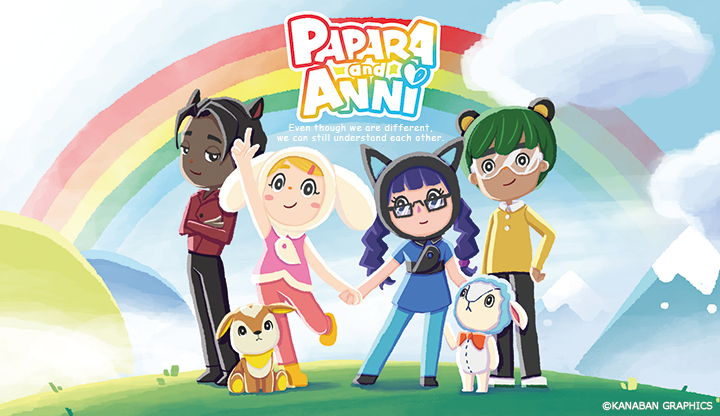 Synopsis
Papara and Anni have been best friends for as long as they can remember, but as they grow up, their personalities begin to diverge, and they drift apart.
They blame each other for being trapped in a world of dolls, so they search for a new best friend. As they meet new dolls, they find them suffering from problems and solve them. With each doll they mend they learn different points of views, ways of thinking, and accepting, and as they grow, they begin to understand each other's personalities However, this is not enough.
It is only when they are able to express their true feelings to each other and be there for each other that they can become best friends again. This is a story about the emotional growth of two ex-friends becoming best friends again.
Comment
By watching this series, children can learn to think about things from another person's point of view.
As Papara and Anni solve the problem of the dolls, we hope the viewers will be able to use the same emotional development tools to aid in their own growth by changing their perspective, having fun, and getting to know each other better by talking to their friends. I believe that by learning to think from multiple perspectives, our children will grow into adults who can enjoy solving the many problems that will arise in the future.
Credit
Director/Author/Screenwriter/Character design : Masashi Matsuoka
Creator Profile

Kanaban Graphics, Ltd.
Kanaban Graphics is a computer graphics animation studio known for a wide range of work such as "Usavich," "Yan Yan Machiko," "Inazma Delivery," commissioned TV series, games, and commercials. The studio's expertise ranges from planning, script writing, staging, storyboard making, art direction, to the entire process of 3D CG production. The studio has successfully negotiated numerous licensing and distribution contracts in Japan and overseas.
Company Contact
Kanaban Graphics, Ltd.
Daishin NS Building 9F, Honcho 1-13-18, Nakano-ku, Tokyo 164-0012
http://www.kanaban.com
Summary in English/French (Download)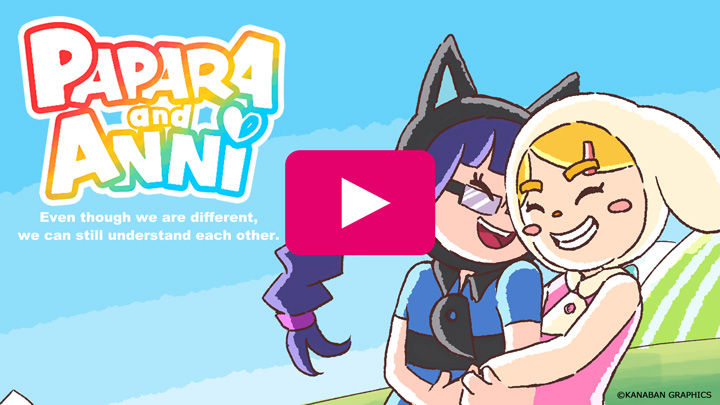 SAMURAI PIRATES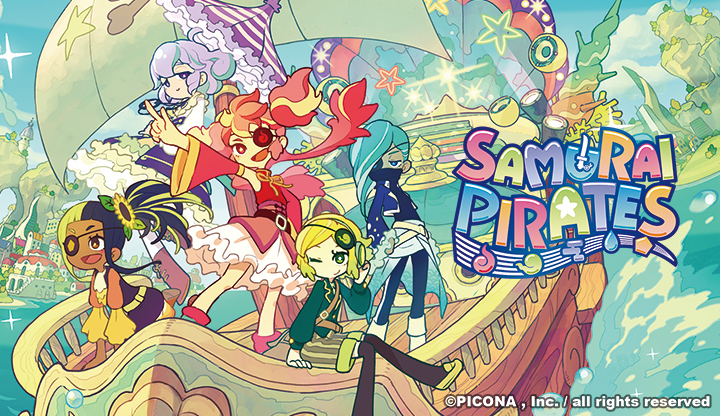 Synopsis
In the world of this story, when a person's heart is assailed with negative emotions such as sadness, that person becomes a monster called an Oni.
The protagonist of this series is named "EN", a Treasure Island pop-star idol. She has never seen her father's face. One day, unexpectedly, she and her four friends gain the power to purify peoples' hearts.
Comment
The theme of the series is "people are tempted to act wrongly from time to time. But by overcoming such impulses, we want you live strong."
There is an expression "The devil made me do it". That happens to many little children. What should they do in case of such temptation? With samurai sprit the Samurai Pirates are there with just hearts to wipe away the confused feelings of little children!
『Magical girls X Music X Love!』
With these wonderful girls, we hope to convey purity of heart, compassion, and friendship through catchy songs.
Credit
Planning/Original/Producer: Ken YOSHIDA
Script/Series composition: Munenori MIZUNO
Character design/Artwork: Sayaka SHIMADA (REDHOUSE)
Logo design: Jun SUZUKI (REDHOUSE)
Director/Storyboard: Yoshiharu ASHINO
@PICONA, Inc.
Creator Profile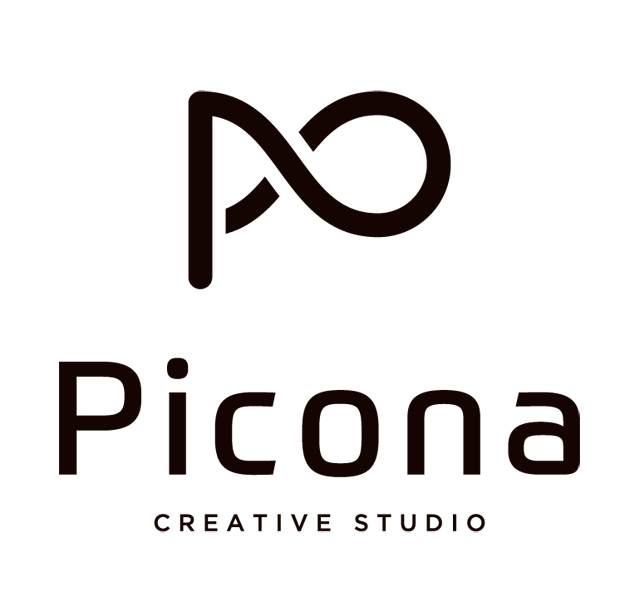 PICONA, Inc.
As an animation studio, we specialize in 3D Computer Graphic animation, graphic design, original animation, character planning/development and production. Known for our excellent use of 'Toon/Cel Shading' technique for 3DCG and children's animation, we have been focusing on developing original works for the overseas market in recent years.
Company Contact
No.5 Sky Building 311, Sendagaya 3-3-8, Shibuya-ku, Tokyo 151-0051
TEL: 03-6384-5966 FAX: 03-6384-5965
http://picona.jp
Mariko's UK Sketchbook:
A Japanese Expat's Experiences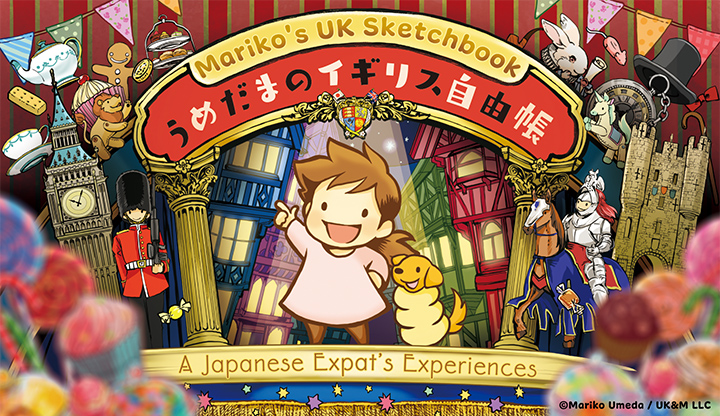 Synopsis
Mariko is a Japanese working woman who has never in her lifetime had the opportunity to live abroad. Finally, she is able to go overseas, achieving her dream. She spends a total of six years in the UK and in the US. After working for a video game company in the UK, she applies and is admitted to and attends film school. After graduation, her dream to become a filmmaker comes true. This series is based on a non-fiction, comic essay which looks at the differences between Japan, the UK and the USA through the eyes of a working woman who encounters and observes "people", "life", "culture", "customs", and "herself as a foreigner".
Comment
In a world where people are only connected by internet, how do they communicate across countries separated by COVID-19?
Now, I want to convey, realistically, the warmth and mutual understanding which can arise through accidental encounters between people, something we tend to forget. With this in mind, I launched an animation project.
With a comic touch I depict the experiences I have gained through my encounters in the UK, looking at Japan from the outside as I construct a new life in a foreign land.
Credit
Creator・Production Designer: Mariko Umeda
Japanese Logo Design: arcoinc
Creator Profile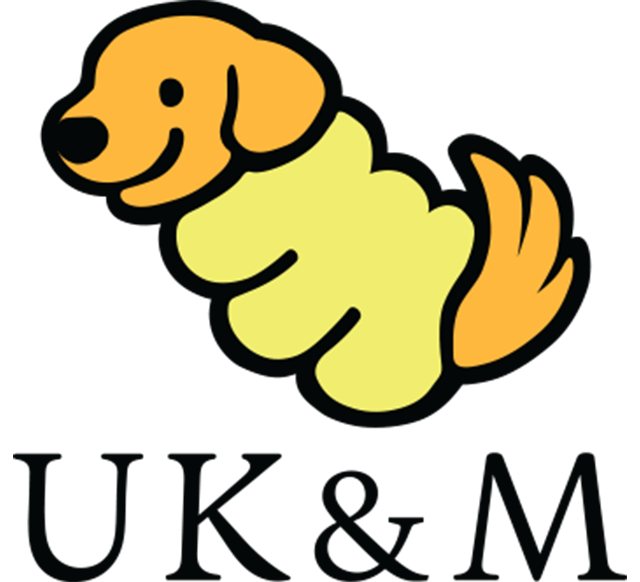 UK&M Limited Liability Company
UK and M Limited Liability Company (UK & M LLC) is a Tokyo-based creative company which works on high-quality concept illustration for film, animation, picture books, graphic novels, graphic design, and game products. Co-founder, Mariko Umeda, has worked as a professional artist in the UK, the USA and Japan for over 15 years.
After leaving a game company in Tokyo, Mariko Umeda moved to the UK where she worked for a local game company before completing her MA in production and design at the UK's National Film and Television School (NFTS).
She then worked as a concept artist and a set designer for "Moon and Me", an animation series currently running on BBC CBeebies.
Company Contact
Summary in English/French (Download)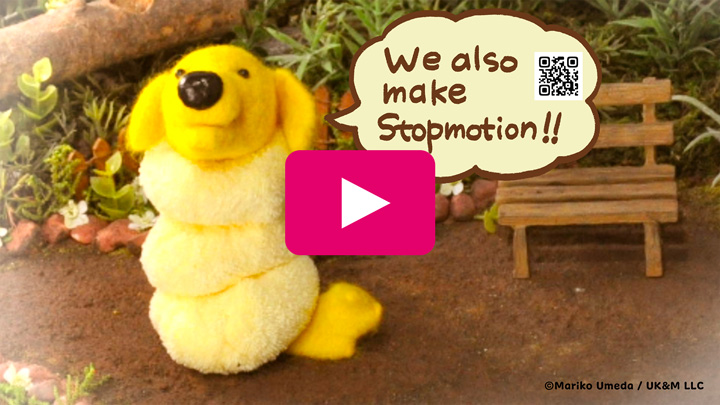 Fu and Sasuke
-The Quest for Compassion-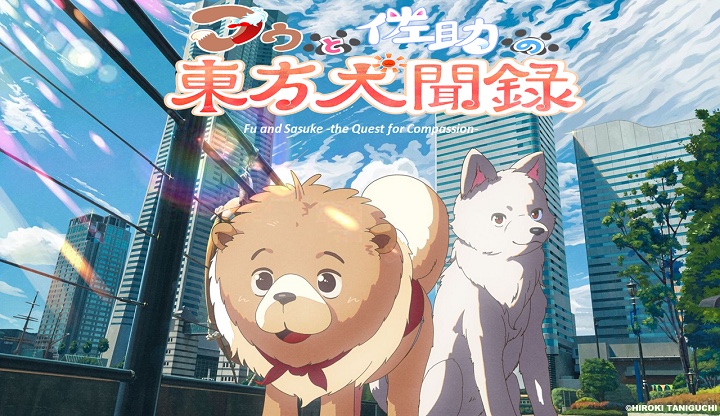 Synopsis
Fu, a dog living happily in Shanghai, is helping his owner, Zhuye, with his work. But Fu is sent away to Yokohama by Nianshou, a monster who wants to control China. Because Nianshou has a weakness for the light from the flower lanterns that Zhuye makes, Nianshou wants to stop Zhuye from making them by separating him from Fu. After arriving in Yokohama, Fu wants desperately to return to Shanghai, but it is not easy because the director of the public health center, Kitami, is cracking down on stray dogs. Then one day Fu meets Sasuke, a former fighting dog. His struggle to find a way to return to Shanghai begins.
Comment
"Never give up promoting mutual understanding no matter how deranged the world becomes. This is the only way to achieve peace." With these words as our motto, we created an animated, adventure film about dogs. This film enables the audience to enjoy cultural differences and similarities through the dogs' adventures and to leave the movie theater wanting to know more about each other. As the creator of this film, I, myself, am a big dog lover, and I study dogs by watching dog videos every day. I want to show, through animation, how cute and even complicated dogs are in the way they express themselves. I hope that this film will enable people around the world to relax and enjoy themselves through these dog adventures and friendships.
Credit
Director : Yosuke Tani
Story/ Screenplay : Hiroki Taniguchi
Producer : Yuma Takahashi, Hiroki Taniguchi, Daichi Nakata
Associate Producer : Momo Houjo
PR:Hideo, Lyla Hayakaze, Shun Okuda, Masuda
Promotion planning : Motohisa Yamada
Promotion planning design : Asaka Namishima, NORICOPO, fumi, ituka
Creator Profile

Recommendation, Inc.
A video production group founded by Yuma Takahashi in 2010. Using our extensive network in the animation industry, we plan and produce videos for animations and games. Currently, we are involved mainly in the production of Japanese TV animation series, but have launched initiatives for overseas expansion, especially in China, Europe and the United States.
Company Contact
Summary in English/French (Download)