Tokyo Animation Business Accelerator:
Project Outline
Tokyo is home to a thriving animation industry, but much of its highly creative output is unknown outside of Japan.
The Tokyo Metropolitan Government wants to change all that. And that's why we're supporting the efforts of these very creative teams and promoting the Tokyo animation industry to join MIFA.
We can open the door to an entire rainbow of Tokyo talent that is not represented in the global animation market. Unique and technically outstanding, they have so much to offer. We do hope you'll take this chance to work with them!
Exhibitors in MIFA 2018
Tokyo Animation Business Accelerator Program Announced The Exhibitors of MIFA2018 Tokyo Booth

zelicofilm, LLC (Kokubunji-city) "ARAGNE -Sign of Vermillion-"
Tomovies.LLC (Shibuya-ward) "Water Ground"
Twi-flo, LLc (Setagaya-ward) "kurayukaba"
NURUE Inc. (Shinjuku-ward) "Krocchi the Street Cat"
Volca inc. (Minato-ward) "VOCAL VOLCA"

※Japanese alphabetical order
MIFA 2018 Tokyo Booth Outline
Exhibition:
Marché international du film d'animation (MIFA)
Date:
June 12-15, 2018 (four days)
Location:
Booth 4.B01.
Impérial Palace, Annecy, France
Google Map
About MIFA Tokyo Booth:
In addition to exhibiting properties , the Tokyo Animation Business Accelerator will facilitate business progress by arranging negotiations, offering pitch session support (planned for Thu, June 14, 15:30-16:45 at RAVEL A&B) and more.
About Tokyo Pitch Session:
Tokyo Metropolitan Government teamed again with MIFA 2018 to present its second Tokyo Pitch Session taking place 11:00am on Thursday, June 14, 2018 at RAVEL A&B. Five celebrated Tokyo-based animation studios - zelicofilm, LLC, Tomovies.LLC, Twi-flo, LLc, NURUE Inc. and Volca inc. – will showcase their newest works at the pitch event.
About MIFA:
The industry wing of the Annecy International Animation Film Festival, MIFA is the largest trade show for animation in the world. Representatives of the animation industry from over 80 countries assemble at MIFA to discuss co-production, purchasing, sales and distribution.
https://www.annecy.org/
MIFA 2018 Location map
Please come to Tokyo booth 4.B01!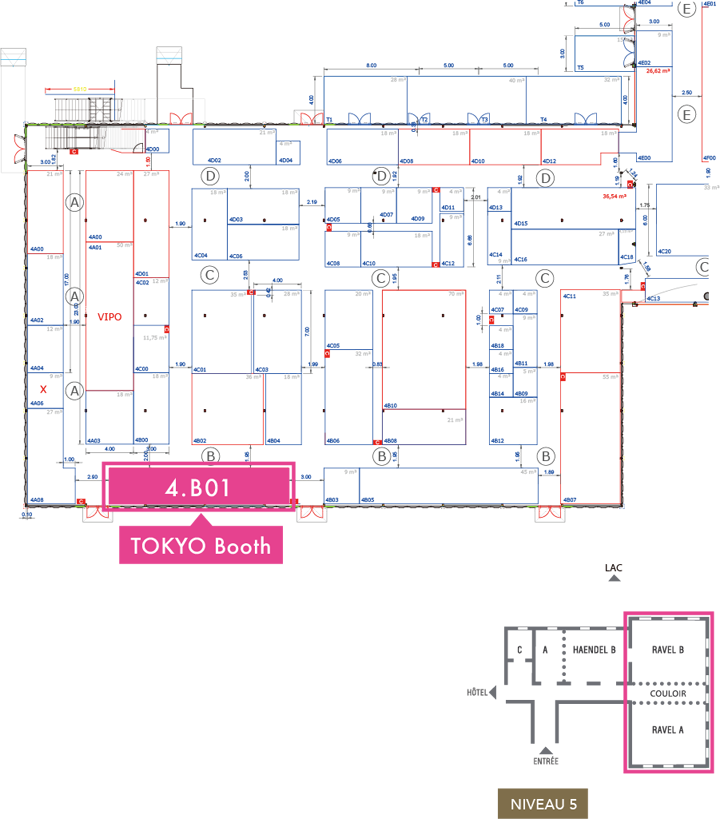 Tokyo Animation Pitch Grand Prix: Outline
Results from the 13th of Feb, 2018
The Tokyo Animation Pitch Grand Prix showcased the advanced know-how and skills that participants had acquired through a series of seminars and workshops.
Entrants competed for prize money and the opportunity to exhibit their animation work in overseas markets. The winning companies have now taken their first steps toward gaining global recognition.
Prize Winners:
Twi-flo, LLc
Volca inc.
NURUE Inc.
UWAN Pictures LLC
Tomovies.LLC
TAKA KATO
zelicofilm, LLC