Maggy's Mission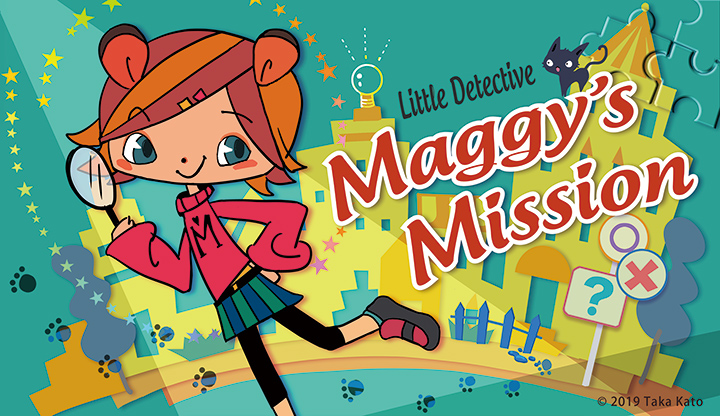 Synopsis
The protagonist is a twelve year old girl named "Maggy". There's nothing really special about her, but she loves to watch TV shows about detectives, and one day she dreams of being a cool detective herself. So whenever even the smallest mystery pops up around her, she turns into "detective mode" and starts to solve the case. But Maggy's deductions are always wrong, and she keeps messing up and getting the people around her involved, too. But Maggy never gives up. Even if she's laughed at, she doesn't care. And when her desire to really crack the case heats up, then her raccoon ears perk up and she gets concentration superpowers! She'll solve puzzles and mazes, and the actions she takes will, in the end, cause the case to be solved.
"A lot happened, but now the mission's complete!"This is the story of how Maggy learns to be a real detective.
Comment
No matter who you are, no matter what your dream is, it's okay for you to follow it. Even if you're not perfect, even if you fail, even if they laugh at you, it's okay. Follow the things you love and give them every bit of energy you have, and that's what will bring you happiness. That's the message I want to share with children through Maggy's comical adventures. I want to encourage them to be able to proudly say they love the things they love, and give them the courage to give those things a try.
Credit
Producer: Taka Kato
Planning / Original story / Character Design by Taka Kato
Creator Profile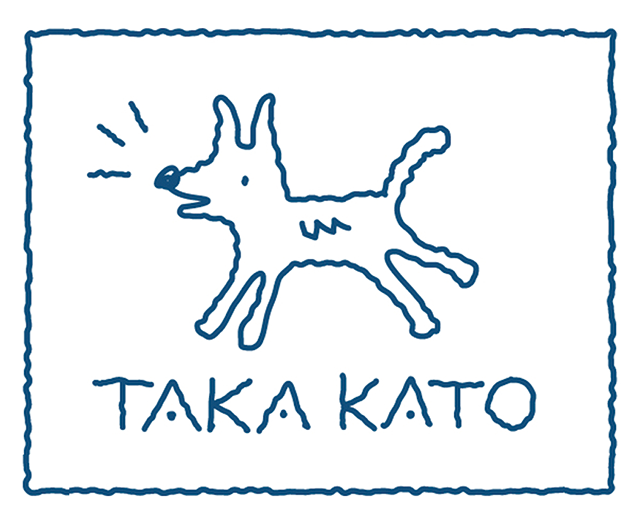 Taka Kato
Scope of Business:
Born in Tokyo, animation director, character designer, art director, writer.
Primarily works on children's content such as TV shows, picture books, illustrations, etc.
Focusing on original plans for short animated series.
Currently doing planning, design, and directing for the TV series "Rocco" (BabyTV)
Company Contact
DEEP HUNTER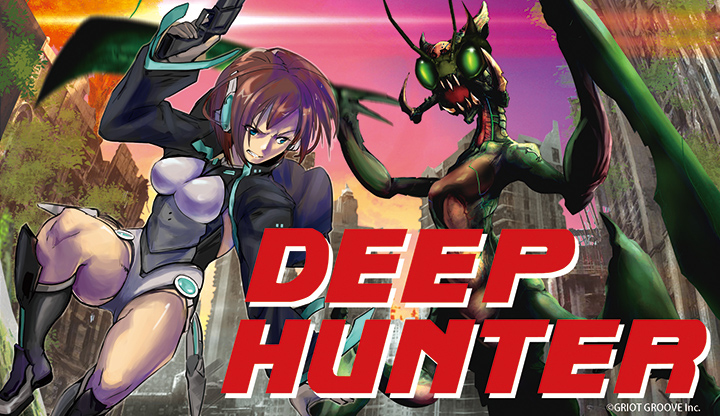 Synopsis
This story is set on Earth several centuries in the future, where the population has exploded for a variety of causes, and over 99% of humanity lives in huge mega-cities. The rest of the world is just empty wilderness.
Thanks to strict government control, the primary means of protein for the populace is no longer animals, but gigantic, artificially raised insects. But out in the wilderness, the ecosystem has been disrupted, and huge insects are a major threat. The people call these massive insects "Kaiju", and those that hunt them "Deep Hunters".
Lisa, the protagonist, is a skilled Deep Hunter, who will come to learn a shocking truth about the king of the Kaiju who lurks in the shadows, and how it ties in with a government plot, and the secret of her own birth.
Comment
Now that humanity has greedily devoured all the food on our planet, will it still continue to reign at the top of the food chain?
In order to give a sense of reality to this theme, we have chosen to create a science fiction anime in full CG, with 12 22 - minute episodes.
In the rift between morals and reality, we would like to think about the necessity of choosing of your own free will, preparing, and adapting to a new era, together with our viewers.
Credit
Producer: MASASHI SAKAMOTO
Production: GRIOT GROOVE Inc.
Creator Profile

GRIOT GROOVE Inc.
Scope of Business:
All types of media that require computer graphics, including games, movies, commercials, anime series, exhibition videos, and amusement devices. Our company does video and data production as well as planning and all related aspects.
Company Contact
AK3F 6-1, Gobancho, Chiyoda-ku, Tokyo
info@griotgroove.com
https://www.griotgroove.com/
The top loft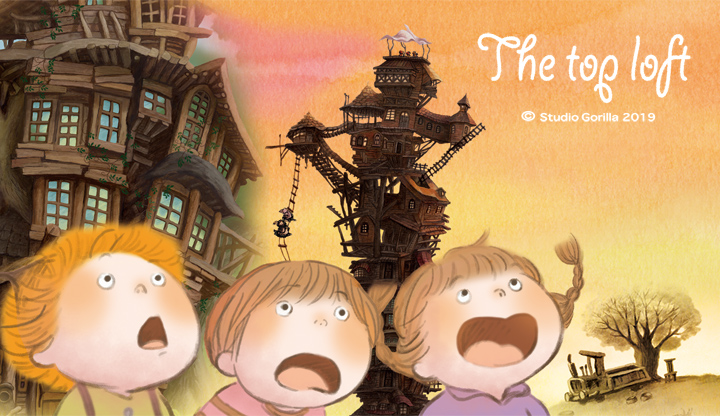 Synopsis
This is a story of three friends, easygoing Tatta, scaredy-cat Tette, and the mischievous Totto. Oneday they chase a strange tail across the field where they love to play, and find themselves in a mysterious tower full of funny monsters. In the tower they meet a lonely crying monster called Gushugushu. He tells them that in his world, having a great tail is the only thing what makes you special, and he was crying because of his too short tail. The three friends try their best to give Gushugushu a wonderful tail, but every time, they fail. But after much more effort, they finally give him the tail he dreams of, and he and the others are overjoyed. At the end of the story, the three friends are all filled with joy, and they all eat ice cream in the twilight world of "The top loft".
Comment
Children grow up most when they're having fun. In a strange world where having a great tail is more important than anything else, the three play and go on adventures with strange monsters. We would like to make a show where even any small encounters teach children about taking initiative, diversity, and how wonderful it is when everyone is different.
We hope that this program can teach children to believe in the wonderful power they have inside themselves. And we hope you'll enjoy "The top loft", paradise we've made for children.
Credit
Director, Original Work, Animation Director, Storyboards: Noko Yukawa
Producer: Maiko Saeki
Animation: Sizuka Furumura
Art Director: Rinko Shinohara
Music: Hiromitsu Hashimoto
Creator Profile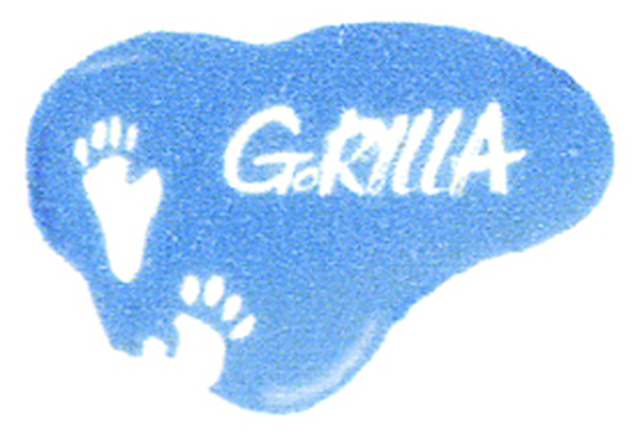 Gorilla Co., Ltd.
Gorilla Co., Ltd. produced 60 episodes of the series "Folktales from Japan" doing everything from storyboarding to composition. The company has also successfully contributed to a small number of other projects, such as "Mother Goose Is Here", "The Snail That Became Light", character design for the official character of Chifure AS Elfen SAITAMA, "El-chan", and storyboarding for "Yo-kai Watch SS".
Company Contact
a Lion Life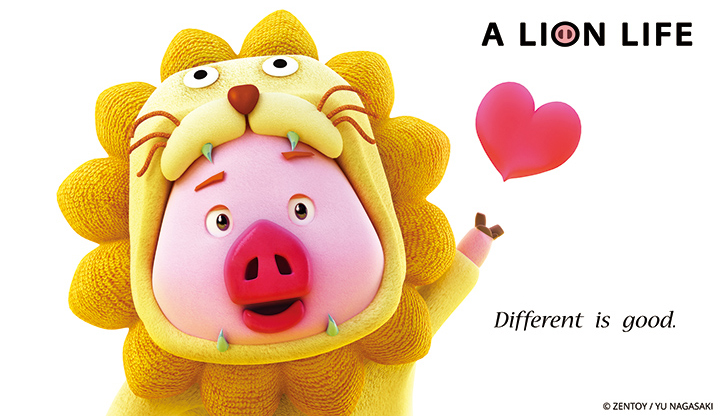 Synopsis
A young lion named Benjamin wakes up one morning to find he's turned into a baby pig.
The other lions don't recognize him, and are shocked to find a pig in their midst.
Benjamin flees from his pride, and joins a school for herbivores to find a way to turn back into a lion.
For the first time, he learns about all the other different animals besides lions, and what makes them special.
Benjamin's new lion life is about to begin.
Comment
This series is based on the short "a Lion Life" which has been shown at movie festivals around the world, including the prestigious Ottawa International Film Festival.
It's a comedy for pre-school, a fast-moving story about unique and funny animals set against the vast expanse of the Savannah.
Please enjoy this new adventure of Benjamin, the pig who wears a lion costume.
Credit
ZENTOY
Director: Yu Nagasaki
Writer: Hiroshi Noda, Hirohisa Minoda
Art director: Yayoi Nagano
Creator Profile

ZENTOY(Yu Nagasaki)
Director of the animation group ZENTOY, as well a visual FX artist on multiple commercials, movies, dramas, and animations.
Winner of the 2015 CG Anime Contest Prize
Qualified for the Children's Short Animation division at the Ottawa International Film Festival.
Qualified for the Clermont-Ferrand International Short Film Festival.
Visual FX supervisor on 2017's "FULLMETAL ALCHEMIST".
Company Contact
SHISHIGARI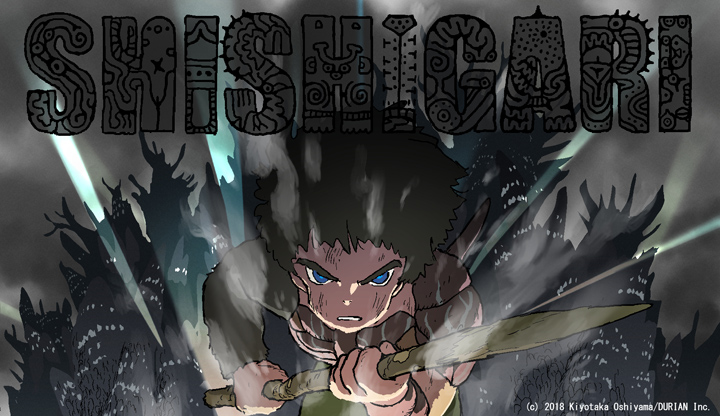 Synopsis
Deep in the northern mountains lives a tribe of hunter-gatherers who live off the land.
A young boy is born into this tribe, and goes through his rite of passage to become a grown hunter.
However, the life he knows is stolen from him by a sudden attack of monstrous oni.
The boy begins to use his knowledge as a hunter to track the oni and save the villagers they kidnapped.
After a long journey, he reaches a place in the desert called "Oni Hill", which is a huge colony occupied by a massive number of oni.
Comment
In an era when AI and advancing technology are about to change everything, how are we to live? I think it's time for us to reconsider what happiness really is, and what values and ways of life are not going to change.
I want to make something that asks questions about how we're going to deal with the technology that suddenly changes our lives.
Credit
Story Concept・Director: Kiyotaka Oshiyama
Producer: Yuki Nagano
Animation Production: Studio DURIAN
Creator Profile

DURIAN Inc.
We are an animation production studio specializing in cel-like animation. Our company handles everything from planning to production, and our projects are lead by veteran animator Kiyotaka Oshiyama and producer Yuki Nagano.
In 2019, we're working on the short animation SHISHIGARI.
Company Contact