ARAGNE -Sign of Vermillion-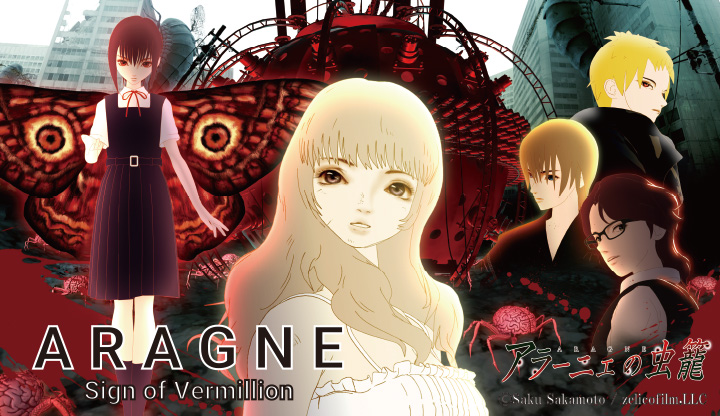 Synopsis
A massive residential building stands on the outskirts of town, on a lot that was once home to an abandoned factory. There have been many dark rumors about this place lately, where the body of a teenage girl that was found, and where the strange supernatural incidents that some have witnessed...
A timid college girl named Rin has just moved into one of the residences in the building. One night, she sees a huge insect coming out of the arm of an old woman, being taken away by an ambulance.
Curious about what she saw, she goes to a library, where she meets a folklorist named Tokiyo. From him, she learns that there have been sightings of strange insects in this area in the past as well. These insects are called "Spirit Bugs", and they have existed in secret since ancient times.
Rin attempts to unravel the mystery of the Spirit Bugs, but this is only the prelude to a new form of terror...
Comment
We challenged ourselves to push up the limits of animation, to make a movie with the kind of creativity and fleshed-out world that is only possible with an extremely personal method of movie-making. Saku Sakamoto is a cutting-edge creator. He worked on digital effects for Mamoru Oshii's GHOST IN THE SHELL2: Innocence, NHK's Family-oriented program Everyone's Songs and the promotional anime for Matsuyama City, Mattsu, Yamma and Moburi.
This is his first full-length movie, and this incredibly talented artist will be simultaneously performing five roles at once: director, original writer, scriptwriter, animator, and composer.
Credit
ARAGNE: Sign of Vermillion
Showing at Cine Libre Ikebukuro and other locations in August 2018
Official Movie Site: https://www.ara-mushi.com/
Director, Original Work, Script, Animation, Music: Saku Sakamoto
Voice Actress: Kana Hanazawa
Executive Producer and Supervision: Osamu Fukutani
Producer: Haruna Fukutani
Distribution: Presidio Corporation
Production Co.: zelicofilm, LLC
Creator Profile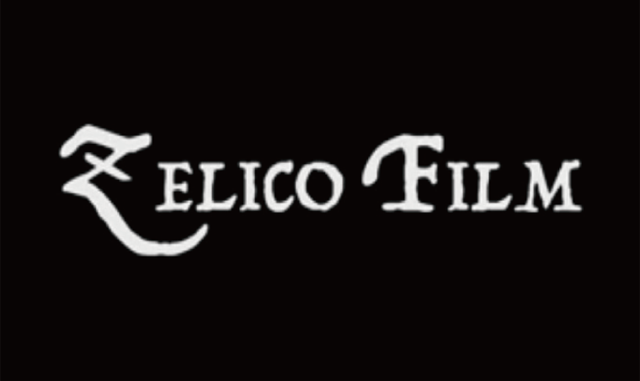 zelicofilm, LLC
Founded by Osamu Fukutani. He is a director and a scriptwriter of a few works ,for example, the movie Terrifying Nursery Rhymes ( starring Mikako Tabe ), and the Nintendo DS game Twilight Syndrome; The Forbidden Urban Legends. Also he is an author of the book Shibuya Ghost Stories which was made into a movie starring Maki Horikita.
The company's first work, Ley's Line, won awards both inside and outside of Japan, such as the Michinoku International Mystery Film Festival Kadokawa Off Theater department Grand Prix award. The company is also responsible for the production and distribution of the movie Takeout of Fear. Zelicofilm challenges itself to do projects in the animation, live-action film, and gaming fields that would be difficult for large-scale companies to carry out.
Company Contact
4-5-13-13, Nishikoigakubo, Kokubunji-city, Tokyo
info@zelicofilm.co.jp
https://www.zelicofilm.com/
Water Ground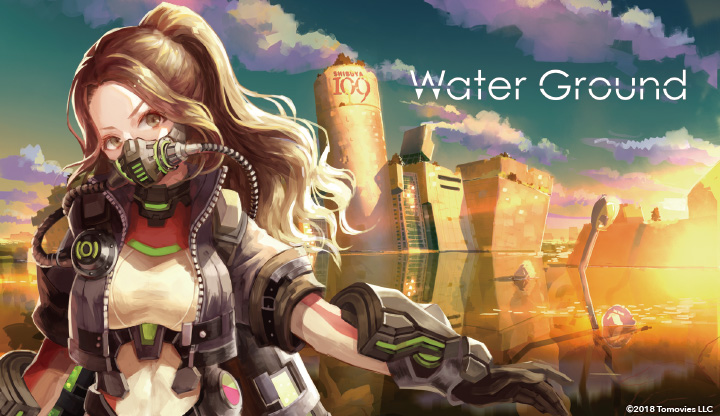 Synopsis
A science-fiction survival action story where a girl and an AI submarine go on to adventure in the deep sea.
In the near future, all continents have sunk under the waves. A young man and woman named Riku and Sara live on an isolated island. The two of them have a SECRET: they've traveled through time from the past. One day, Riku finds a submarine that he thinks can lead them back home. He disappears into the abyss, saying that he's going back to the past where he belongs.
Sara, who is traumatized by the water after a past experience, heads down into the ocean to rescue Riku with the help of an AI submarine…
Comment
"Maybe the world will change one day, without any warning." "I want to protect the people I care about, no matter what happens to anyone else."
This is a work of entertainment that expresses in visual form the feelings of young people who've lived through the worldwide disasters of recent years. We hope it will encourage them to live optimistically, with an eye towards the future.

The towns of our time, sunk beneath the waves. Huge sea creatures lurking in the abyss. Highly advanced AI submarines and underwater cities. And what will be the fate of the young man and woman who came from the past? A mysterious, multi-layered story will draw viewers in and refuse to let go.
Credit
Original Work:Tomovies
Director: Tomoya Takashima
Script: Hiromu Kumamoto
Character Design: Mai Okuma
Character Image/Theme Song: Celine Farach
Music: TeddyLoid
Creative Advisor: Octas Inc. (Vince Shortino, Adam Lensenmayer)
Production: Tomovies
Creator Profile

Tomoya Takashima, Tomovies.LLC
We are a CG animation studio that produces, with the help of a few, highly-skilled staff and our partner-creators around the country, TV series, movies, websites, apps, and commercials. (Major Works: KAGEWANI, Working Buddies) We are developing original IP with an eye to expand overseas. Our short film Don't Cry won multiple awards at movie festivals in four countries, including Hollywood, and was screened in 10 countries worldwide.
Company Contact
1-22-23-313,Ebisu,Shibuya-ku,Tokyo
info@tomovies.co.jp
http://www.tomovies.co.jp
kurayukaba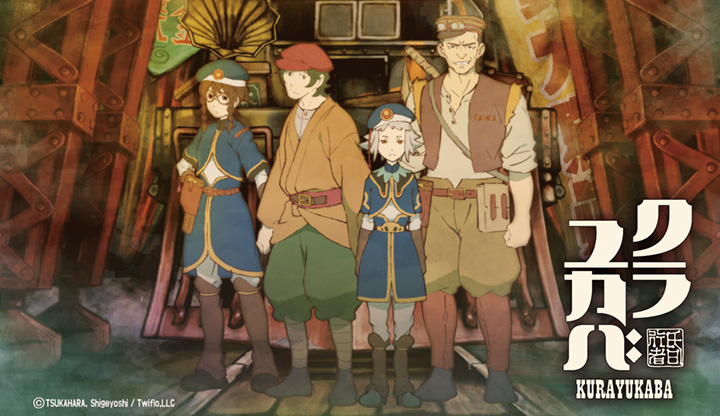 Synopsis
Our story is set beneath the surface of the great metropolis, below the district of Ogi-town in a realm of dreams that floats in a haze of purple lignite smoke. A network of roads stretches away underground, concealing bandits at every turn! An armored train snakes through the looming darkness: the steel-clad train Sokore 463 is equipped with a 75mm mountain gun that can blow a target to smithereens! In command is the mysterious girl Tanne. What awaits her and her comrades? From the winding alleys of Akegata(dawn) to the deep subterranean world of Kuragari(dark), a daring adventure unfolds!
Comment
Director Shigeyoshi Tsukahara has been working on the idea behind Kurayukaba since his days as a student. This adventure-filled animation is his defining lifework, and presents an alternative Tokyo. As the 2020 Tokyo Olympics and Paralympics approach, rather than presenting Tokyo as a huge metropolis, Tsukahara focuses on the place where he was born and raised. He hopes the animation conveys a palpable sense of Tokyo's northeast.
Credit
Director: Shigeyoshi Tsukahara
Character Design: Kazunori Minagawa
Producer: Yuki Sakoda
Creator Profile
Twi-flo, LLc
Twi-flo, LLc produces, plans, and creates animations as well as digital and interactive initiatives. While making the most of Japan's 2D animation strengths, Twiflo harnesses a digital approach in order to create a new impact that goes beyond the confines of existing media and platform frameworks.
Company Contact
Yuki Sakoda
Twi-flo, LLc
2-8-4,Higashitamagawa,Setagaya-ku,Tokyo
yuuki_sakoda@twiflo.com
080-4153-3566
http://twiflo.com
Krocchi the Street Cat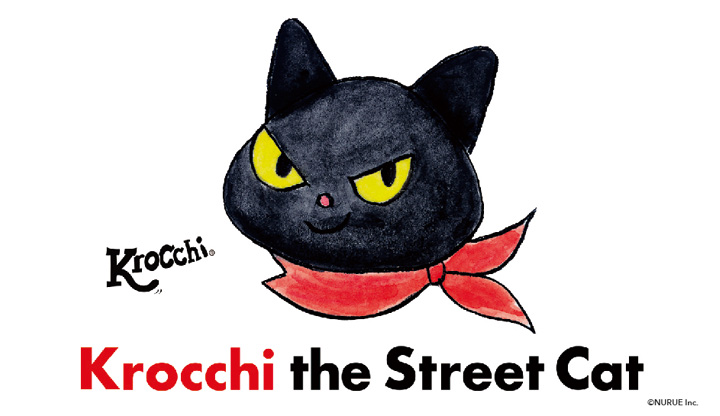 Synopsis
Krocchi is a feisty, charismatic stray cat who lives downtown near Domineco Street. He looks tough on the outside, but he has a strong sense of justice and a kind heart. While he doesn't have a home or a family, he spends every day living life to the full. Constantly stalked by the dangers posed by cars, accidents, illness and hunger, Krocchi just loves knocking feeble pet cats into shape. He makes cowardly Shiratama faint with fear, he sprinkles fleas to prompt an unpopular old cat to get some exercise, he pesters pampered Giovanni. This is the touching story of how the thoroughly curious and well-meaning busybody Krocchi interacts with the members of the Domineco neighborhood, including people, stray cats, pet cats, crows, little birds, and other small animals.
Comment
The ultimate aim is a world without poverty or war. Through various stories, our message to children is that as long as they are compassionate, sincere, and care for those around them, they can help make the world a better place. That's why we decided to use as our messenger Krocchi, a street cat who displays the necessary vitality and empathy. Harnessing the charisma and unique personality of Krocchi, along with the power of animation, we want to convey to the rising generation of children around the world that they can find ways to move forward in life without conflict.
Credit
Character Design/Author: Karinyan
Executive Producer: Ian Tsutsui
Production company: NURUE Inc.

Director: Mari Hamamoto
Animation: Masato Ota
Assistant Director: Maiko Aida
Director/Composite/Editing: Kenichi Otaki
Producer: Shigetaka Mochizuki
Production company: asaura film co., ltd

Music: "Gioca con me" von CD "Stella stellina" von "...e la luna?"
Composition: Martin Klenk
Lyrics: Eva Spagna
Vocals: Eva Spagna
Cello: Martin Klenk
Guitar: Holger Schliestedt
Creator Profile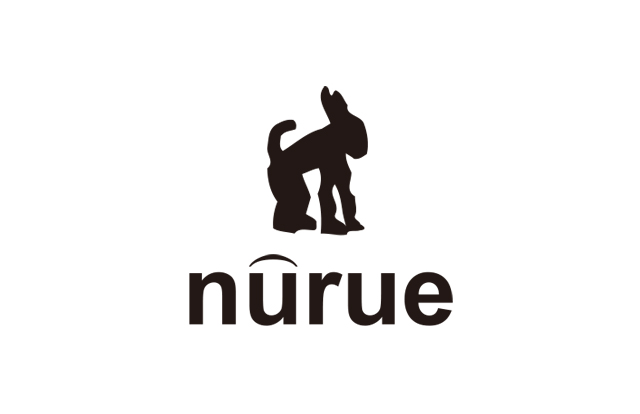 NURUE Inc.
NURUE Inc. created the animations The Animal Conference on the Environment and Krocchi the Street Cat as part of The Animal Conference on the Environment project it has been developing since 1997. The Animal Conference on the Environment is an edutainment work that encourages children around the globe to imagine that they are animals and then to think about the future. In 2010, the terrestrial channel NHK Educational broadcast the first series nationwide in Japan. In 2016, agreement was reached to develop a second series as a Japan-Canada collaboration. The Animal Conference on the Environment won the Minister of State for Consumer Affairs and Food Safety Award in Japan's Kids Design Awards 2017. Krocchi the Street Cat is a work that conveys the importance of compassion and friendship in the building of a better world.
Company Contact
NURUE Inc.
IAN TSUTSUI
ian.tsutsui@gmail.com
03-5315-4535
http://nurue.com
VOCAL VOLCA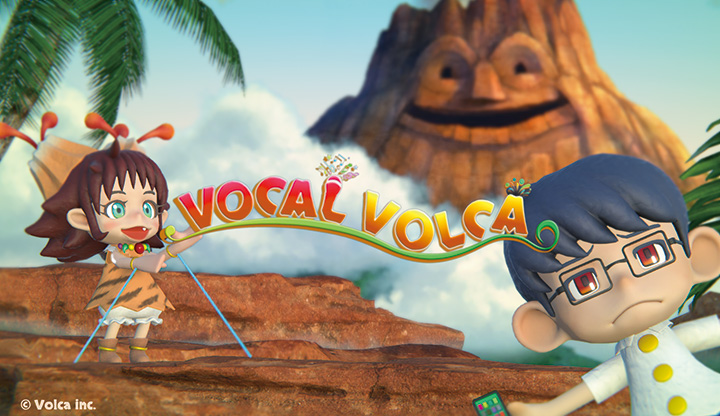 Synopsis
Tokai is always glued to his smartphone. One day, he's sucked into a clamshell fossil at a museum and transported back to prehistoric times. He ends up on Dinosaur Island, a place where humans and dinosaurs happily coexist. In this place with no phone signal and no batteries, Tokai meets the energetic Volca, a girl who's in a band with her dinosaur friends. Unable to use his beloved smartphone, Tokai faces many daunting challenges, but through song, Volca cheerfully shows Tokai that there are all sorts of ways to get by.
Comment
The key message of this work is: life is fine without a smartphone. The main theme is nurturing children's excitement for life. These days, children are directly impacted by the fact that they are inseparable from their electronic devices. We want children to appreciate the ingenuity that humans have cultivated over the centuries, and to see the importance of sharing an understanding of the workings of nature. We decided to use songs and CG characters to convey these ideas simply. We hope that Volca's voice will reach children across the world, so that they start to sing along with her.
Credit
Producer/Director/CG Supervisor: Kohei Kajisa
Art Director: Hiro Ueno
Character Design: Takuya Imamura
Technical Design: Chujou Chou
Production company: Volca inc.
Creator Profile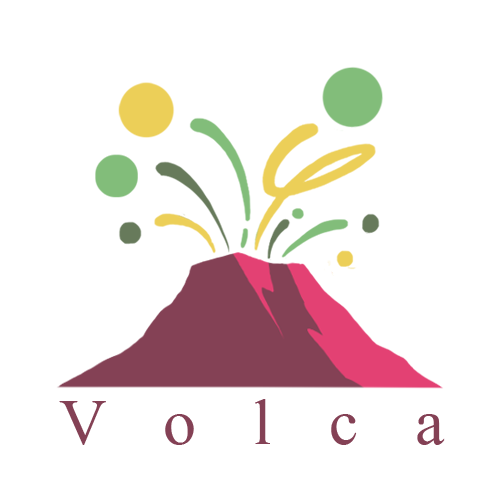 Volca inc.
Volca inc. is a CG studio with a special focus on game engines. Using the Unity and Unreal Engine game engines, the studio produces videos and real time content. Volca inc. has a great reputation for its work using Unity in particular. The studio also focuses on creating original content aimed at children.
Company Contact
Volca inc.
Kohei Kajisa
kajisak@volca.tokyo
https://www.volca.tokyo/