Sprin' Pan Let's go forward!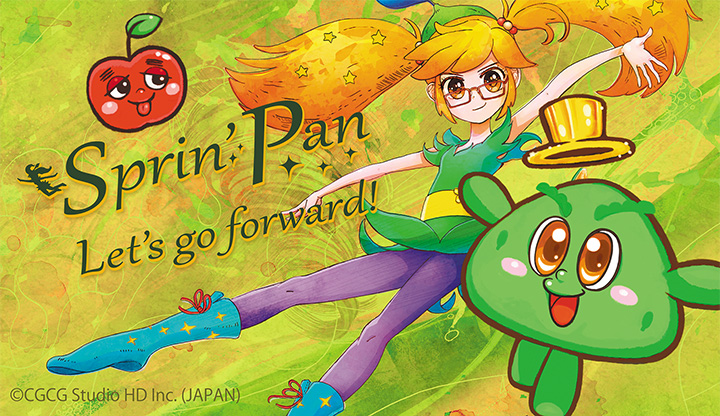 Synopsis
"Sprin' Pan Let's go forward!" Bright and cheerful Sprin' Pan meets Yama-Don, a triangle mountain who was once a noble prince. With bountiful wishes they soar through the blue sky on a wonderful journey.
Comment
There's always a way. You can find a way. This is the key message of the animation. Sprin' Pan Let's go forward! is about making dreams come true and having the optimism to keep pressing ahead.
Credit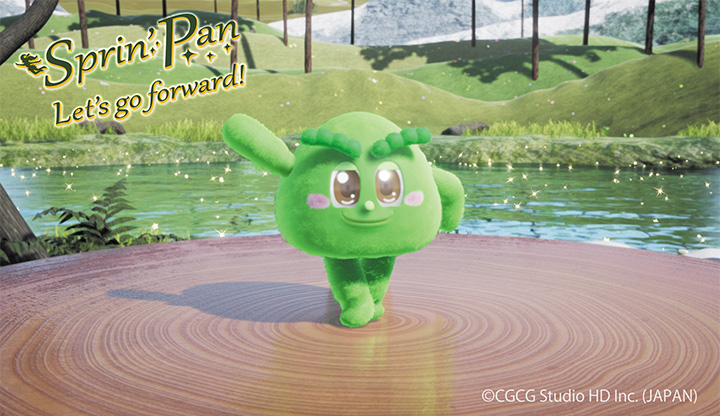 Director, Original work, Screenplay (lyrics): Jet Inoue
Musical production team: Yuriko Toda, Jet Inoue
Animation production: CGCG Studio Inc., CGCG Studio HD Inc.
Creator Profile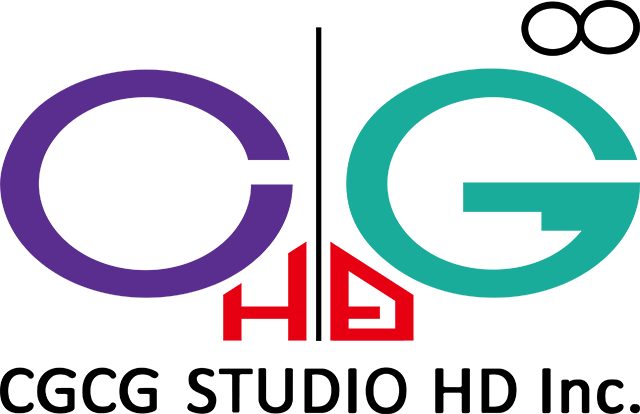 CGCG Studio HD Inc.
Established in 2009 as the parent company of CGCG Studio Inc., CGCG Studio HD Inc. produces various digital contents such as 3DCGs, animations, video games as well as VR, with 14-year experience in motion-capture photographing and imaging. In recent years, the company has started to develop its original contents.
Company Contact
CGCG Studio HD Inc.
Masaki INOUE
info@cgcgstudio-hd.co.jp
+81-3-5937-5556
http://www.cgcgstudio.co.jp/eng/
FANTASTIC WORLD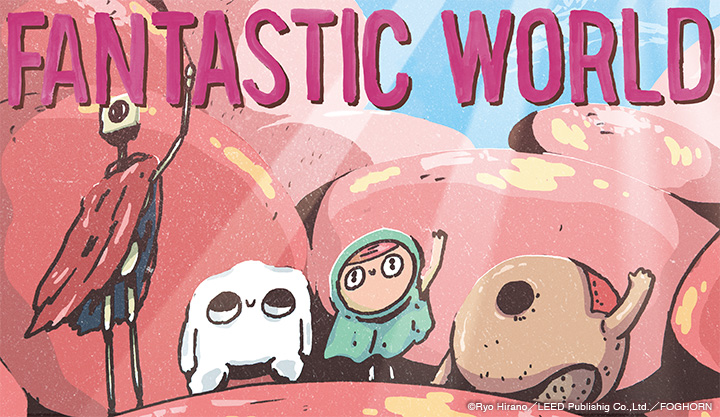 Synopsis
FANTASTIC WORLD is set under the Earth's crust in a strange and broken land called Shambalah, home to a boy called Biko and his sidekick Ha-chan, a tooth that shares Biko's DNA. After an attack by a killer AI called Kuma, they decide to leave their home and explore the outside world. They find Yuma, a robot yearning for her boyfriend Oumi, a machine in a faraway location. They promised Yuma they will take her message to Oumi. The journey is perilous, but the thrilling adventures they share deepen their bonds.
Comment
The graphic novel FANTASTIC WORLD features a colorful world, relatable characters and exciting adventures. It offers great potential for adaptation as an animation. The serious themes include conflict over water, war refugees, AI emotions, and the quest to share understanding. It is a missing link between the animation traditions of East and West, and will appeal to teenagers up.
Credit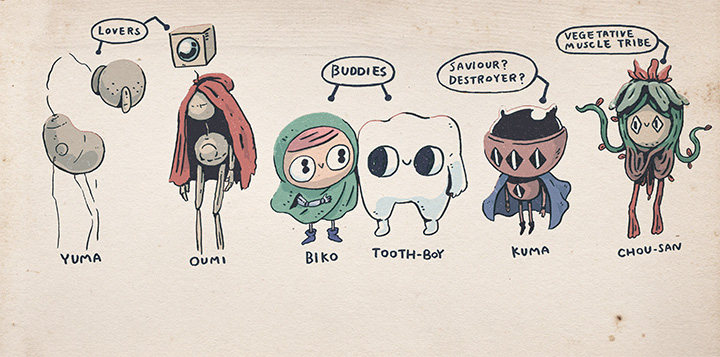 Original idea, comic: Ryo Hirano
Editor, publisher represenative: Takehiro Sekiya (LEED PUBLISHING Co., Ltd.)
Producer: Chihiro Tanikawa (FOGHORN)
Release date: To be decided
Creator Profile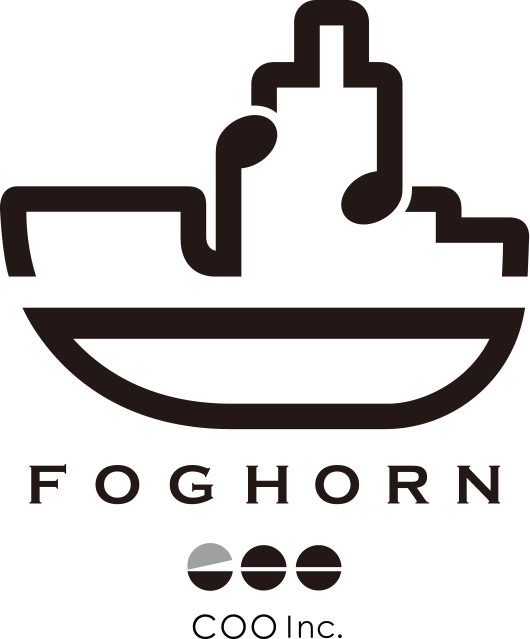 COO Inc. (FOGHORN)
COO Inc. is a video production company operating mainly in the music and games industry, producing music videos, festival videos, information and chart shows, animations, virtual reality projects, etc. In partnership with such official bodies as the Asia Center, COO Inc. actively engages in international creator interaction. Creators & animtators are represented by FOGHORN(a joint venture with CAUZSUCH CO.,LTD), agent department. COO (FOGHORN) also produces animation based on the artworks of creators & animators belong to FOGHORN. One of FOGHORN managing creator, Ryo Hirano won the Domestic Grand Prix for Shichitose Animation Festival2014 with his short animation film "PARADISE". Kazuhiko Okushita received Good Design prize with his OP animation for a famous new s program of TV-ASAHI called "Houdou Station" in 2011. COO(FOGHORN) is a producer to create an animation show based on Ryo Hirano's "FANTASTIC WORLD."
Company Contact
COO Inc. (FOGHORN)
Chihiro TANIKAWA
tanikawa@foghorn.jp
+81-3-3746-9968
http://www.coo.st/aboutEn.html
Red Ash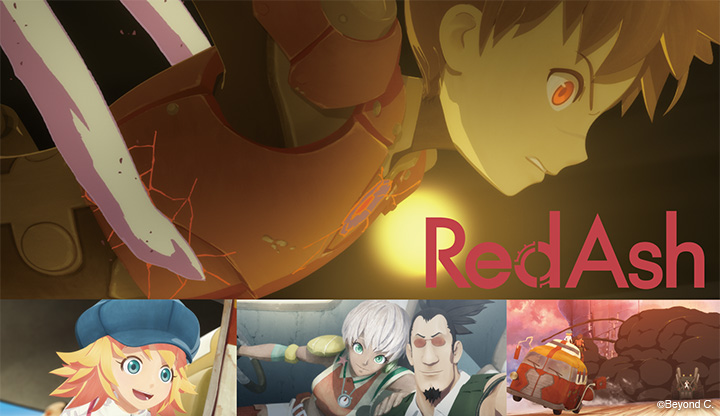 Synopsis
In a future world, humans are known as the Pure Race. A second group, the Nano Race, have nano-machines in their DNA that grant them special abilities. Pure humans discriminate against the Nano people, and have control over them. Beck is a 14-year-old Nano boy. He has the power to turn into the red ash. There's an expensive medical procedure for Nano-to-Pure conversion, and Beck wants it. To earn money for the operation, he embarks on a dangerous mission together with his friend Tyger. One day, they encounter a mysterious girl, Call. She pretends to be Nano but is actually Pure, and she is being pursued by a duo called Safari and Stripe.The adventure unfolds in various parallel worlds.
Comment
Red Ash combines action, adventure, sci-fi and self-discovery, and it features plenty of thrills and excitement. This is STUDIO4℃'s first venture into the full-3D animation!
Credit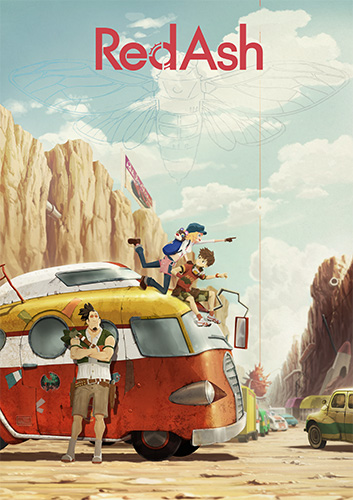 Director, CGI director, Composite director: Yuta Sano
Script: Ichiro Okouchi
Original character design: STUDIO4℃ RedAsh Team
Character design: Chiaki Imanaka
Art director: Yuji Kaneko
Music: Koji Nakamura
Cast: Yuki Kaji, Rikumi Moriwaki, Fumiko Uchimura
Animation production: STUDIO4℃
Creator Profile

Beyond C. Co., Ltd. [STUDIO4℃]
A creative studio consistently producing high-quality animation film and video work. Its highly individual output traverses genre and media. In recent years the company has produced a variety of original work including UTOPA, Red Ash and Blue Heart. Currently pushing for an international co-production.
The studio's animated movies are highly acclaimed in and outside of Japan, and it received international awards including Anny Award, Cannes Cyber Lions Silver, CLIO Award, and more.
"MIND GAME" won Grand Prize (Animation Awards) at Japan Media Arts Festival, the Ōfuji Noburō Award (Best Animated Film) at the Mainichi Film Award, and total six awards at Fantasia International Film Festival. "Tekkonkinkreet" won Best Animation Film at Japan Academy Prize, and also many awards from international film festival such as Grand Prix for Feature Animation at Anima 2008 (Belguim), Jury Special Prize at Future Film Festival 2006 (Italy), Best Animated Film, Gold Fantasia, and Public Prize at Fantasia (Canada), and Gertie Award Jury Special Prize at SITGES (Spain). Its original styles have been fascinating the whole world.
Company Contact
Beyond C. Co., Ltd. [STUDIO4℃]
Ayumi INOGUCHI
inoguchi@studio4c.co.jp
+81-422-50-0440
http://www.studio4c.co.jp/english/
Mechronicle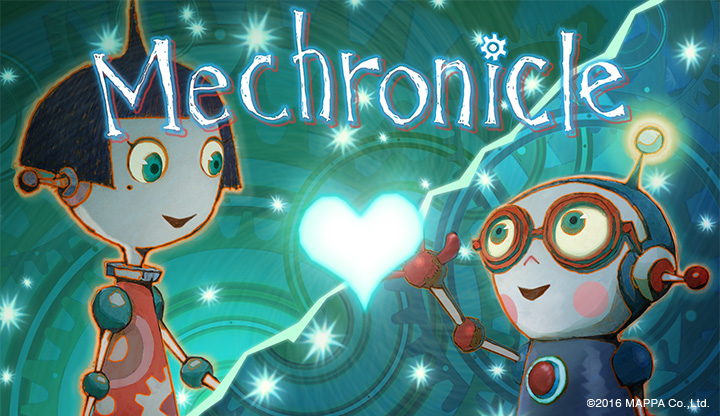 Synopsis
Set in a mechanical world, Mechronicle tells the story of Mechanico: a small, shy, withdrawn boy with big glasses. He is totally in love with Nell, who looks after Mechanico like he's her kid brother. One day, Nell is kidnapped by Team Magu Magu, a villainous group of machines. She soon discovers that the secret to their world is hidden in her machinery. Mechanico vows to rescue Nell and, plucking up his courage, pursues the kidnappers. The adventure begins!
Comment
Chock-full of action, adventure and romance, Mechronicle teaches the importance of never giving up and giving your all for those you care about. Mechanico's devotion to Nell gives him the strength to overcome his fears. The idea is that the viewer, too, will grow emotionally through identification with the characters. Mechronicle offers insights into the importance of having the courage to change and grow.
Credit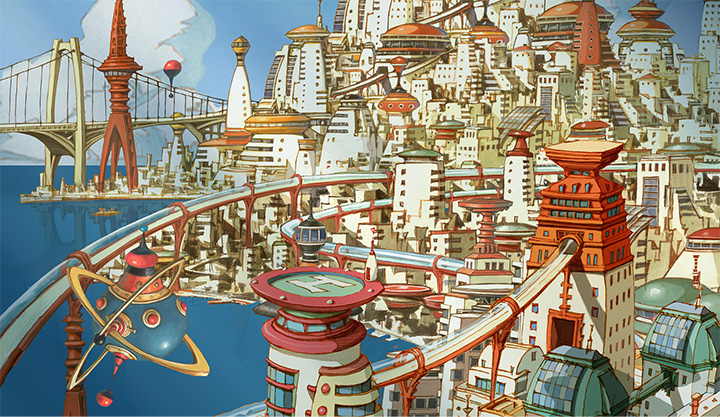 Director/Screenplay/Character Design/Storyboard/Art Director: Shinji Kimura
Animation/Composition: Takuma Sakamoto
Title Animation: Shiori Furusho
Editor: Hiroshi Okuda
Music/Sound Design: Yoshihiro Ike
Sound Effect: Yoshihiro Sakaguchi
Producer: Manabu Otsuka
Creative Producer: Yusuke Tannawa
Line Producer: Andrew Upton
Production Company: MAPPA
Creator Profile

MAPPA Co.,LTD
At MAPPA we engage in the planning and production of animated content across all genres and in a variety of media ranging from TV animation, film, commercials, web movies and more. In 2016 we released the critically aclaimed film In This Corner of the World garnering numerous accolades including the Kinema Junpo Award for Best Film of the Year and the Japan Academy Prize for Best Animation of the Year. We seek to create works that are not only visually stunning and emotionally rich, but works that will enchant audiences around the world.
Company Contact
MAPPA Co.,LTD
Andrew UPTON
Ikeshita-Annex Building 3F, 5-42-18 Naritahigashi, Suginami-ku, Tokyo 166-0015, Japan
+81-3-5913-7941
http://www.mappa.co.jp/mappa_e/index.html