MIFA 2023 Tokyo Animation Team Outline
| | |
| --- | --- |
| Exhibition: | Marché international du film d'animation (MIFA) |
| Date: | June 13–16, 2023 |
| Tokyo team booth no: | B.13 |
| Tokyo pitch session ("Partners Pitches"): | June 15, 11:00 a.m. to 12:15 p.m. |
| Website: | https://www.annecy.org/home |
Note 1: In addition to the 2022 Tokyo Anime Pitch Grand Prix winners, the winners of 2021 will also be in Annecy this year. Please don't miss their work as well. (Ref: https://anime-tokyo.com/english/works-2022-en/)
Note 2: The MIFA Video Library of the Annecy network will be open until the end of December 2023.
Feast of Amrita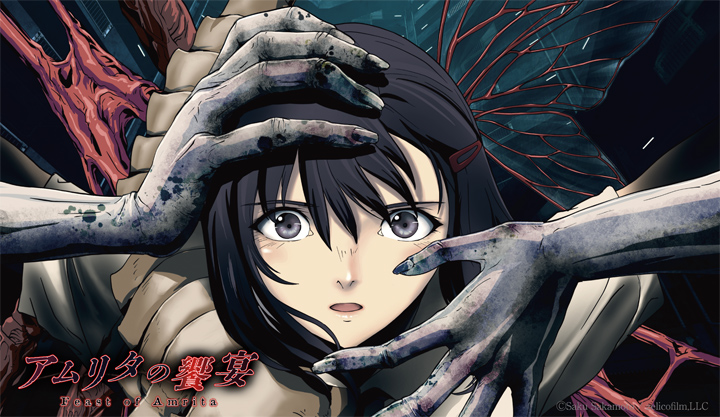 Synopsis
On her way home from school with her classmate, Tamahi, a high school girl, witnesses a strange apparition in front of a colossal apartment building.
Startled and frightened, she enters the building and senses an eerie atmosphere and inexplicable gazes from the environment…
Comment
Director Saku Sakamoto, an international animation artist, followed up his previous work "Aragne: Sign of Vermillion" with another one-man production. In this day and age, individually produced animations are no longer a rarity. In such an environment, our goal was to create the ultimate individually produced animation. Through this film, we hope that people around the world will learn about the diversity of Japanese animation by meeting various talents and promoting the appeal of original works that can only be produced by individuals.
Credit
Feast of Amrita
On-road show at Cine Libre Ikebukuro on May 26, 2023 and other venues throughout Japan.
https://www.amrita-movie.com/

Director/Animator/ Original author/Scriptwriter/Composer: Saku SAKAMOTO
Cast: Maaya UCHIDA, Mamiko NOTO, MoeMi, Kana HANAZAWA (special participation)
Planning/Production/Supervision: Osamu FUKUTANI
Production/ Distribution/ Copyright: zelicofilm,LLC
ⒸSakuSakamoto / zelicofilm,LLC
Creator Profile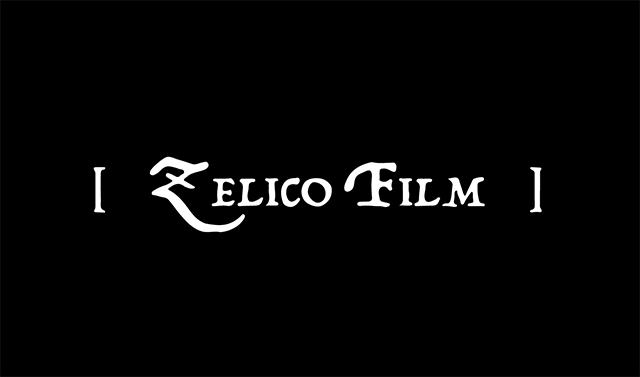 zelicofilm,LLC
Founded by Osamu Fukutani, creator of the film "Kowaii Doyo" starring Mikako Tabe, game "Twilight Syndrome Forbidden Urban Legend" for Nintendo DS directed and written by Fukutani, and the novel "Shibuya Kaidan" which was made into a film starring Maki Horikita. His previous animated feature film, " Aragne: Sign of Vermillion" was screened at a number of prominent film festivals, including the Annecy International Animation Film Festival, where the film was invited for screening, and was a great success with audiences.
Company Contact
zelicofilm,LLC
info@zelicofilm.co.jp
https://www.zelicofilm.com/
Download the Flyer (English / French)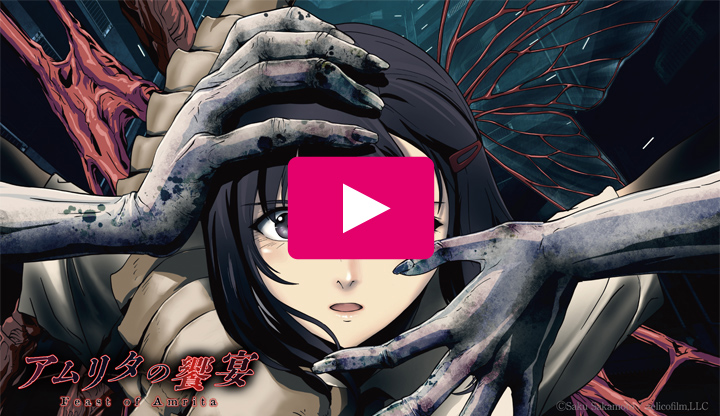 Zaza the Bugs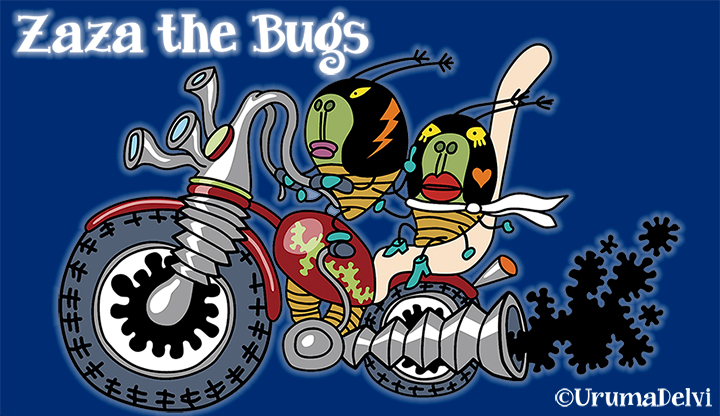 Synopsis
Far below the ground where humans live, there is a vast world of Zaza. This animated series centers on "Zamza", a high school student living in a rural town, and portrays his family, classmates, and girlfriend. Everything like friends, jealousy, betrayal, temptation, etc. is like a microcosm of human society, but with one difference: the good and the bad are quickly forgotten. Because they are bugs...
One day, Zamza lost a football game, but as usual, he quickly forgot about it. However, everything changed when he stumbled upon a KISS video on YouTube. Inspired by the rock stars, Zamza decided to start his own band. But how long will it last?
Comment
Enter the fascinating world of Zaza, where extreme expressions of human society are replaced with insects living underground in a hilarious slapstick comedy. Through the absurdity of their daily lives, a reminder of our own extreme experiences encourages laughter and reflection. Join this thought-provoking journey to explore the world of Zaza and the valuable lessons it offers.
Credit
Planning and Direction: UrumaDelvi Studio Ltd
Creator Profile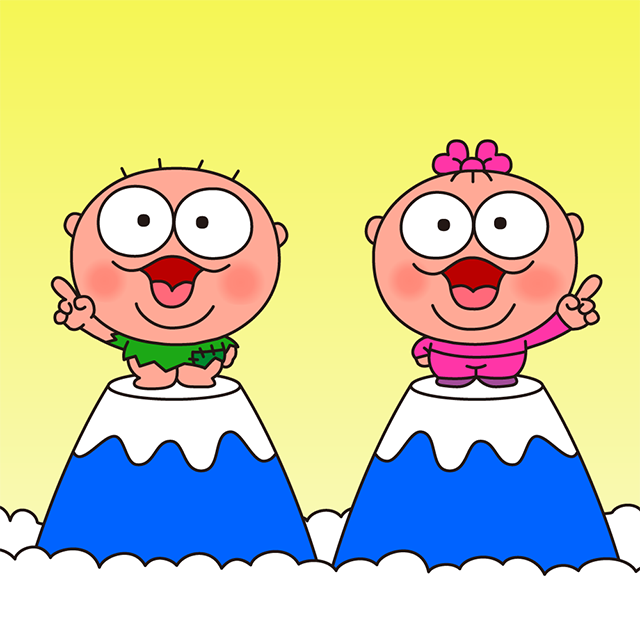 UrumaDelvi Studio Co. Ltd
The studio was founded by the artist duo "UrumaDelvi" in 1998. Major works include "Ugo Ugo Rūga / Shikato". Since the 1990s, UrumaDelvi Studio has been creating character-based works for animation, picture books, software, etc.
You can check out "Today's Mood", a series of over 5,000 illustrations on our website, https://urumadelvi.com and animations on YouTube at https://youtube.com/urumadelvi.
Company Contact
CHAT FOOD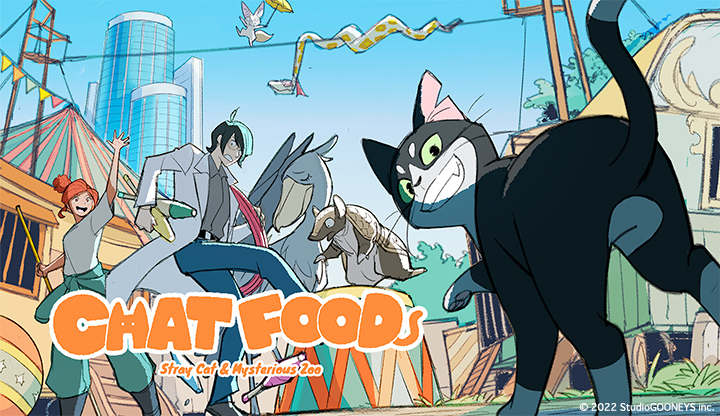 Synopsis
The story illustrates how a cat and a human rebuild their friendship and grow as a human (cat) being. Jin, a stray cat who was abandoned after a fire, and Aki, who regrets not being able to save him.
They happen to meet again at a zoo, and this time they can speak the same language! "CHAT FOOD", a secretly developed food enabled animals to speak human language.
Jin slowly opens up as he communicates with Aki, the zoo animals, and the zookeeper, Mugi. However, their every life is threatened by Jonathan, the zoo owner who plans to create military animal force using CHAT FOOD, manipulating the animals. Jin and Aki team up with their animal friends to stop Jonathan's evil plans.
Comment
This story portrays humans and animals interacting and communicating with each other using the same language, which is impossible in the real world. However, just because we can understand each other's words, it doesn't necessarily mean we can convey our hearts.
The show emphasizes the importance of Expressing our hearts with sincere action, and we hope that children around the world will learn how to tell their hearts to other people or animals. We believe this anime will help children to grow up their maturity.
Credit
Original: Kazuyuki ISHIHARA
Script: Takahiro NAGANO
Character Design: Gurihiru
Concept Art: Kazuhiro OYA
Cooperation: Makoto MIZUSAWA, Kei YASHIRO
Creator Profile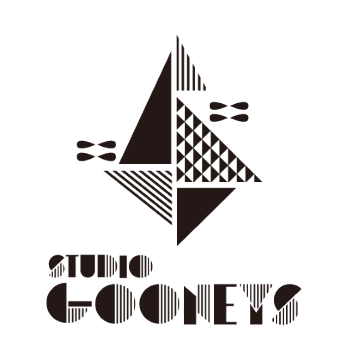 StudioGOONEYS, Inc.
We are a CGI studio that creates unique and unforgettable works.
Our mission is to deliver the wonderful Japanese content to the world with the power of CGI.
We specialize in CGI and express through the animation, games, movies and promotional videos. Also, we support the creative, such as logo designs both 2D and 3D.
Company Contact
2-29-12 Honcho, Nakano-ku, Tokyo, Japan
https://gooneys.co.jp/en/
mifa@gooneys.co.jp
Download the Flyer (English / French)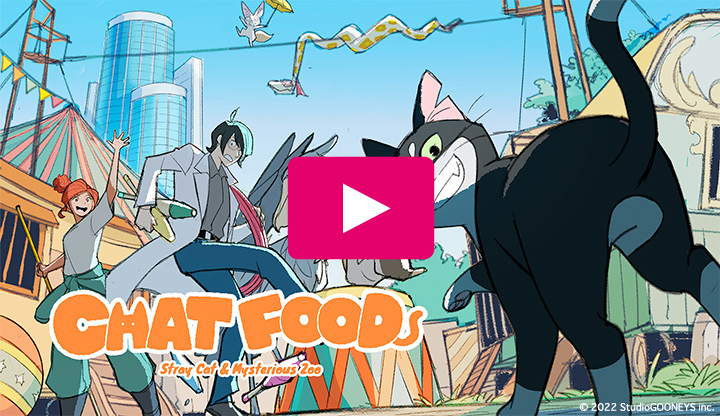 Yatchi(>.<)Mattaaa!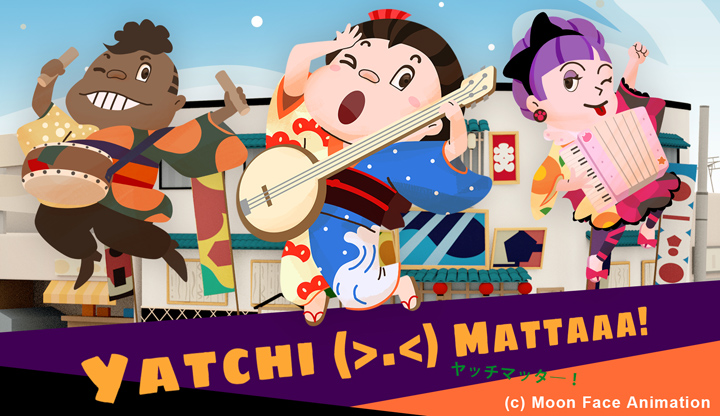 Synopsis
「Yatchi(>.<)Mattaaa!」 is a 'never give up' spirit musical comedy full of music, dance and fashion. The location is a Tokyo-like port town. Many people land here through the ocean. The comedy band of Iroha, Lulu and Pocotan formed toghther in this quirky town, and they are working at the theatre everyday. They dream to go on a date with their crushes and to save enough money to go on a tour! But they are always screwing up and never getting closer to it... With the quirky residents of the port town, they will kick away the 'failure moment (YatchiMattaa)' and change it to positive & cheerful energy by sing and dance. This animation will blow away your daily frustrations!
Comment
This animation will share the moment of 'shit! I made a mistake!' on your daily life, love life, work life and blow them away with a great laughter. With the quirky and hip fashion, music and dance, this animation will exchange the negative vibe to the positive one, and cheer you up!
Credit
Creator: Moet
Creator Profile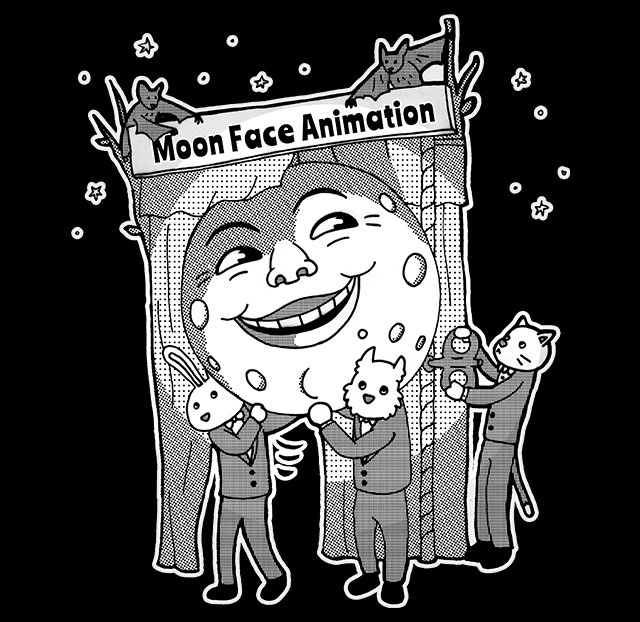 Moon Face Animation
Headed by Moet, Moon Face Animation has a wide range of experience in animation production both in Japan and abroad. The aim of the company is to produce comedy animations that can be enjoyed by people around the world.
Company Contact
Web- https://www.moonfaceanimation.com/
Email- moonfaceanimation@gmail.com
Download the Flyer (English / French)